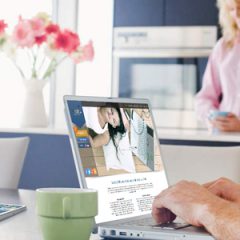 Overview
Accounting is one of the basic components to a business. It will reflect the performance of a business, that is, whether it's making losses or profits. Additionally, business owners will be able to project future cash flows using the information provided and will serve as a credible source that will substantiate for your successful loan application.
Accounting Software for Small Businesses
The era of using hardcopy for cashbooks is gone. The accounting responsibilities can be executed anywhere using appropriate accounting software. AKUN, which is one of the leading accounting software, will provide you a solid ground to control and track your financial services. Being user-friendly software for small businesses, you will be able to manage your cashbook at home or at place of work with no hitch. Furthermore, the software will improve your efficiency and reduce the errors you are exposed to while doing your daily reconciliation. Moreover, other accounting errors such as commission and omission will be noticed in time and necessary corrections made.
Managing a Home Based Business
The number of home based businesses is increasing by day in The US and most of small business entrepreneurs are working so hard to be successful. Having a strong foundation to your business is crucial to ensure sustainability in case of expansion. In this light, the need to have a clear business plans in paramount. Should you have a running business or you are newbie in a particular industry, the need to have proper accounting software to monitor your transactions will be necessary. AKUN is the software that will enable you record your daily expenditure and revenue and consequently enable you asses your business.
Stay Connected to Your Business
While managing your business, you will always be required to monitor its performance in order to make changes where needed. AKUN software will literary give you an opportunity to manage your business from anywhere. With your tablet, smart phone, or laptop you will stay connected with your business and make adjustments accordingly. Moreover, using the software do not tie you on your desk, it will give you a flexible schedule increasing the level of convenience and saves you money needed to pay an accounting staff.
Conclusion
Employing dependable accounting software for better record keeping in your business is important. AKUN accounting software has proven to be reliable, efficient, and effective software that will satisfy all your accounting needs. It has received positive reviews all round from its users and this include home base businesses, for personal record keeping, and community in general.