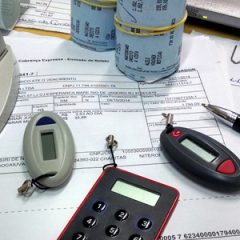 Starting your own business can be intimidating, but once you get it started and it starts growing, you will see that owning a business can be amazing. Most important thing is that you keep everything organized, especially your finances. Here we will share with you most useful tips on successfully running your business and finances.
Keep it simple
When you're starting up your small business use the simplest form of entity called sole proprietorship. In this form of ownership you don't have to file anything with the Internal Revenue Service until you start hiring employees. The only thing you might need to get is occupational license, but you should check that with your county.
Concentrate on building your small business
IRS will not even know about you until you file first personal income tax return. Don't worry about communicating with IRS, but instead focus on growing your starting business. Many people make this mistake and end up changing ownership within first 5 years because the business simply didn't grow enough.
Start using accounting software right away
As soon as you start your business, record all the costs and sales. This will help your successfully focus on growing your business, and not worry about taxes and other forms, because when the time comes you will have it ready.
Most of the time when starting a small business you don't have the budget to hire an accountant. That is why websites like Akun.biz are here – to help you keep your business in order. Financial accounting is easy with these softwares, whether you're working from home, office or completely online.
Careful with loans
Personal loans can be useful when starting your business, but make sure to always read fine print. Always take loans only from reliable sources, and make sure to calculate first what you can afford. Biggest mistake is to take too big of a loan that will destroy your profits for the next 2, 3 years. There is usually a lot of programs offered, so make sure to choose the right one.
When running a business from home don't forget to claim part of your home as a business office. This way you will be able to get some tax refund to cover part of your rent or bills.
If you keep your finances organized from the beginning it will be so much easier when the time comes to file taxes. It will also make it easier for you to focus on your goals, because it is less time consuming to keep record as things happen, then to spend weeks of trying to figure out when something happened. Take advantage of existing websites that offer your easy accounting that you can do yourself, and save yourself money and time.