In a team, institution or company, they usually have more than one admin, as well as financial manager team. That is why, at AKUN.biz we provide facility so you can add other users to access account that you created.
These additional users have different role which are Manager, Supervisor, Writer, Read Only and Custom. Every additional user can access your account by log in/sign in as usual , the way you log in normally. Every additional user cannot open group menu 'Setting'.
Below is a list of access difference amongst each additional user.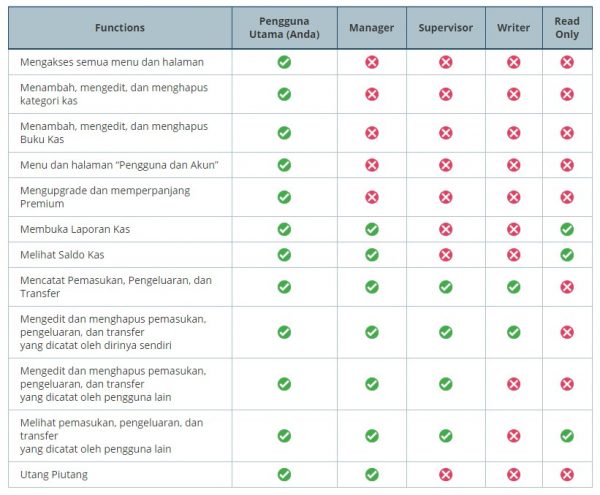 Custom Role Explanation
Custom Role is different with other additional user's role. You can manage Additional User's role function manually.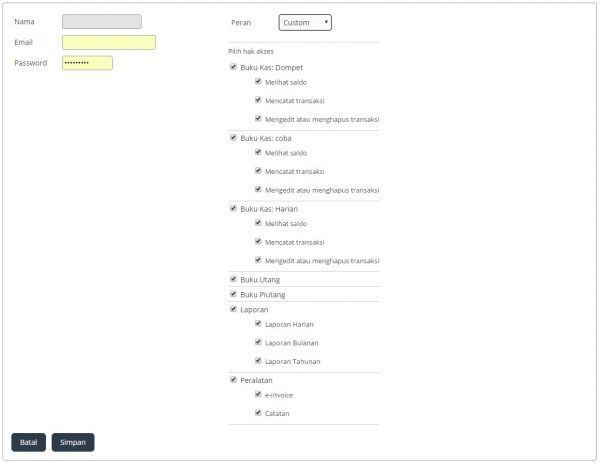 Creating Additional User
Open menu on the left side. Choose Multi User
Choose Create Additional User
Enter name, email and password of Additional User.
Choose one of roles for Additional User
Save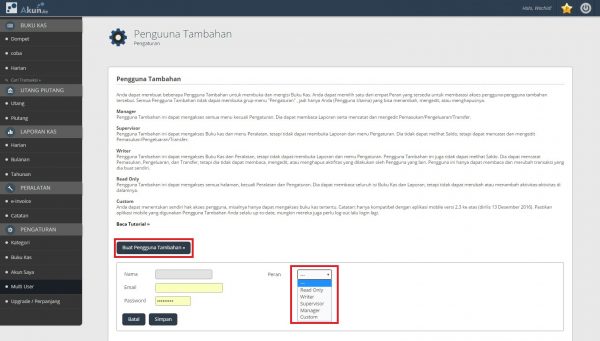 Editing Additional User
To edit additional user, you can choose Edit on Additional User List
After done editing, choose Save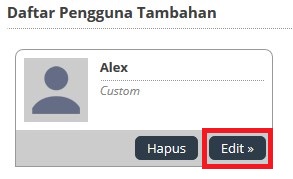 Deleting Additional User
To delete additional user, please click Delete on the Additional User List
There is a pop-up, choose "YA" for deleting Additional User List.